I Want to Pursue the Mean Side Character!
Thank you for 1000+ Downloads and Update on Next Project!
---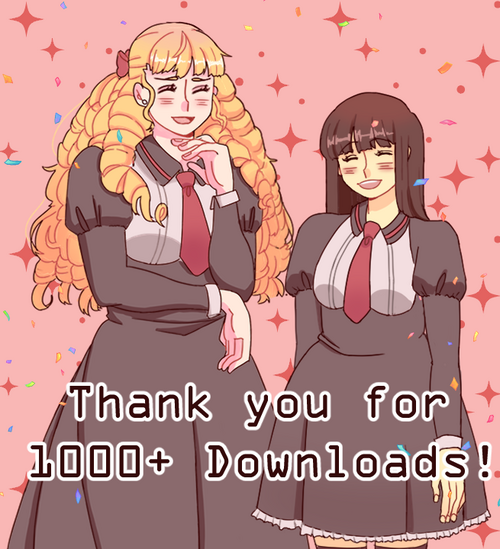 Wow!!! We've reached 1000+ downloads! I never even imagined that this small kinetic novel would reach this many downloads! Thank you all for your kind reviews and words as well! I've been reading each and everyone and it fills my heart with such joy to see so many people enjoy this game!

Sorry I wasn't able to draw something special for this achievement, but that's because I've been hard at work on my next project! Some of you who follow my twitter have probably seen my updates, but I'll post some screenshots and information here as well!
My Sweet Zombie: A GxG and GxB Visual Novel

"My Sweet Zombie!" involves a tired barista and a zombie who loves sweets! This game will be a lot more interactive and also longer than "I want to Pursue the Mean Side Character!," thus it will take a bit longer to make! I plan to include in the game:

2 Pursueable Characters! (Though Zombie Girl is the main one you can pursue)
4 Endings!
5 CGS!
And if I'm not lazy, a bonus scene if you get all the endings!
If you would like to see more updates on the game, please follow my twitter as that's where I upload all my updates!
Thank you guys for everything, and I hope you will play my upcoming game!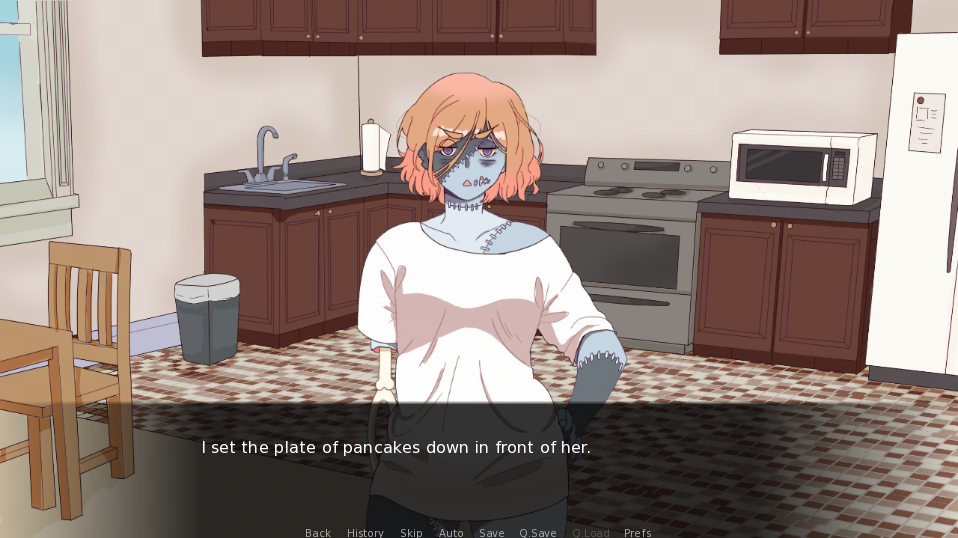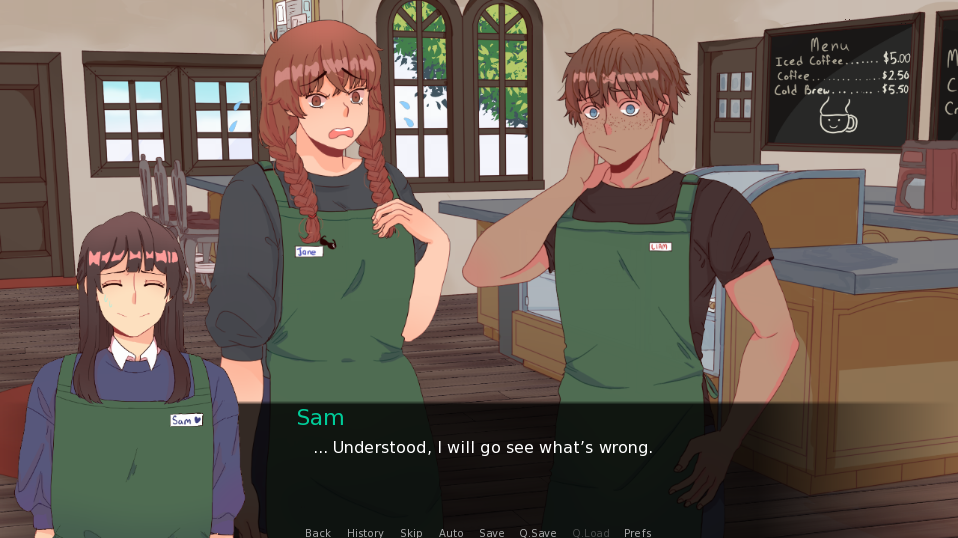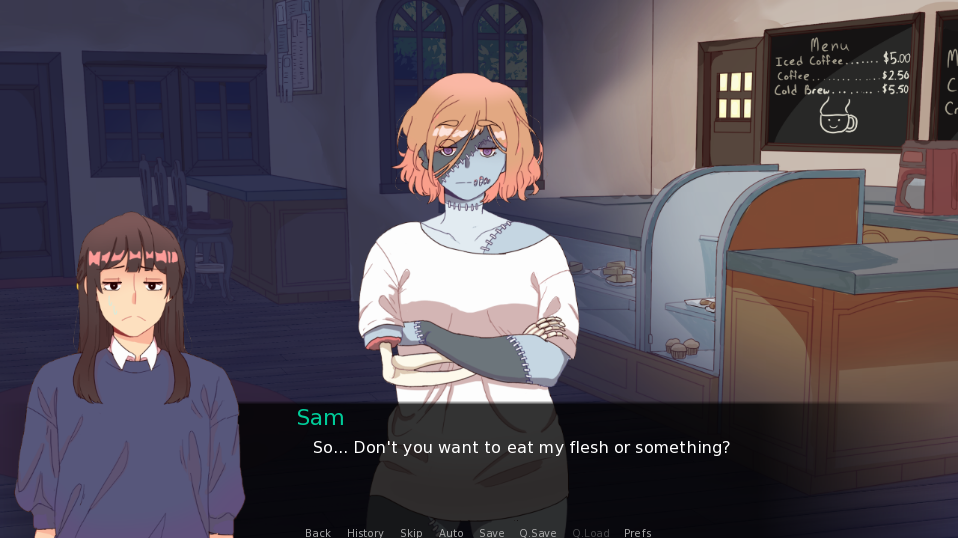 Get I Want to Pursue the Mean Side Character!